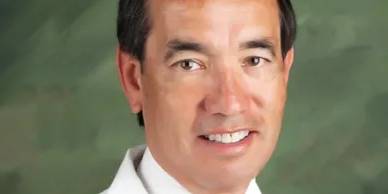 Jerry W. Hizon, MD, is a practicing primary sports medicine physician and the medical director of Motion Medical Group in Temecula.
Dr. Hizon attended Loyola Marymount University where he majored in biology. He attended the University of California, San Diego School of Medicine and then was Chief Resident in Family Medicine at the University of California, Irvine Medical Center. Dr. Hizon obtained his certificate of added qualification in sports medicine through UC San Diego.
Besides private practice, Dr. Hizon had served as medical team physician for the San Diego Chargers for 14 years and was chosen to be a sideline physician for the 2003 Super Bowl between Tampa Bay and the "Evil" Oakland Raiders. In 2010, Dr. Hizon was chosen to be a medical team physician for the NFL Pro Bowl in Miami. He was awarded the "Sports Medicine Champion" award in 2009 as the top sports medicine provider of the year by the San Diego Sports Medicine Foundation.
In 2015, he was the Distinguished Citizen of the Year for Temecula and Faculty of the Year at the new U.C. Riverside School of Medicine.
Dr. Hizon is currently a member of the American Academy of Family Physicians, American College of Sports Medicine, California Medical Association, and assistant clinical professor at the UC Riverside School of Medicine, Dr. Hizon is the medical advisor for the Temecula Physician Leaders Program as well as serving on the Board of Governors for the new Temecula Valley Hospital and core faculty for their Family Medicine Residency Program with an emphasis on lifestyle medicine and MSK Point of Care Ultrasound. He has joined the Lion's Club International to spearhead their Type II Diabetes Program.