Drug-free programs to enhance your healthy life span-all-inclusive with the LifeSpan program!
Muscle and Metabolism - Get strong and lean, burn fat, increase cardiovascular health. All in 20 minutes, twice a week. This proven model is now computerized!
(bioDensity demo)
https://youtu.be/dXdDbJ-D34s
Bone and Balance - Increase bone density and balance with our patented bioDensity, Korebalance, and Power Plate programs. 
(Are you at risk for fracture? https://riskcalculator.fore.org/ )
Our fall and fracture reduction program includes twice-yearly professional DEXA scans of the hip and spine. Our imaging partners provide service with state-of-the-art machinery, ensuring accurate measurement and quantifying results.
Flexible for Life - Regain or improve flexibility through proper strength training and Power Plate stretching routines- great recovery modality, we refer to it as the runner's high without running! Improve the quality of movement, improve quality of life!
Mind Matters - Document function of six brain domains with first FDA-recognized acuity measurement tool, and work on acuity improvement exercises. The most worrisome issue for aging folks? Losing their minds! https://youtu.be/5hjVvAu2-zE
Now available for home use- the Korecognitive software can be administered through virtually any computer! Contact us for details.
Blood Sugar, Type II Diabetes
Blood and Lipids - Lower A1c and improve lipid profiles and energy levels with bioDensity osteogenic loading. Remarkable A1C reductions with five minutes of exercise each week!
Neck and Back Pain Relief
Pain in the Neck - Program for neck and back pain- proven in medical clinics nationwide!
Targeted Medical Nutrition
MEND - We augment our programing with MEND targeted medical nutrition. Used in some of the most prestigious medical facilities nationwide, this sophisticated nutritional blend ensures the best results for our clients!
Online Appointments and Products
Our infection control procedure -
brief video demonstration!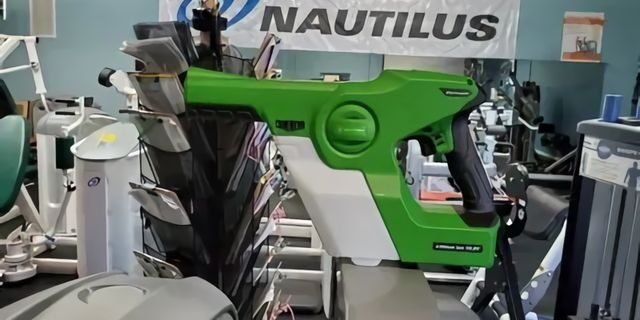 Our team will support you in building a healthier you. No matter what your health needs are, having a team support you will keep you on the path to meeting them. We work together to connect you with the services you need.
When you choose us, you join a community. We work not just with you but with other members of our community to build a network of people working together for a healthier world.