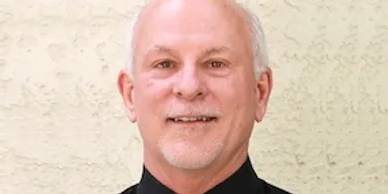 William Atkins received his bachelor's of science in physical therapy in 1981 from California State University Long Beach. Atkins was born and raised in Fallbrook and has served the community for over 30 years. Atkins began his career at Fallbrook Hospital in 1981. He then started his own practice in the Temecula area in 1984 and returned to Fallbrook in 1989 where he continued to treat patients in an outpatient setting.
An Orthopedic Certified Specialist since 1996, Atkins has focused on treating musculoskeletal injuries and disorders. He is also a certified strength and conditioning specialist and served as the strength coach for Fallbrook High School from 2005 to 2010. Atkins has enjoyed covering Fallbrook High School football games since 1981.
Atkins has focused on back pain, shoulder pain, knee disorders and has recently become involved in balance and fall prevention. He is passionate about the field of physical therapy and its role in a healthy lifestyle of movement and function.